When we were building towards 5.0, we made the choice to focus all the effort on the core, and not release plasma-addons. It would have been simply too much work and quality of the core would have suffered.
The intention was to start bringing them back from 5.1, which will be in approximately 2 months from now.
The amount of stuff in plasma addons is huge. This screenshot shows only a small sample: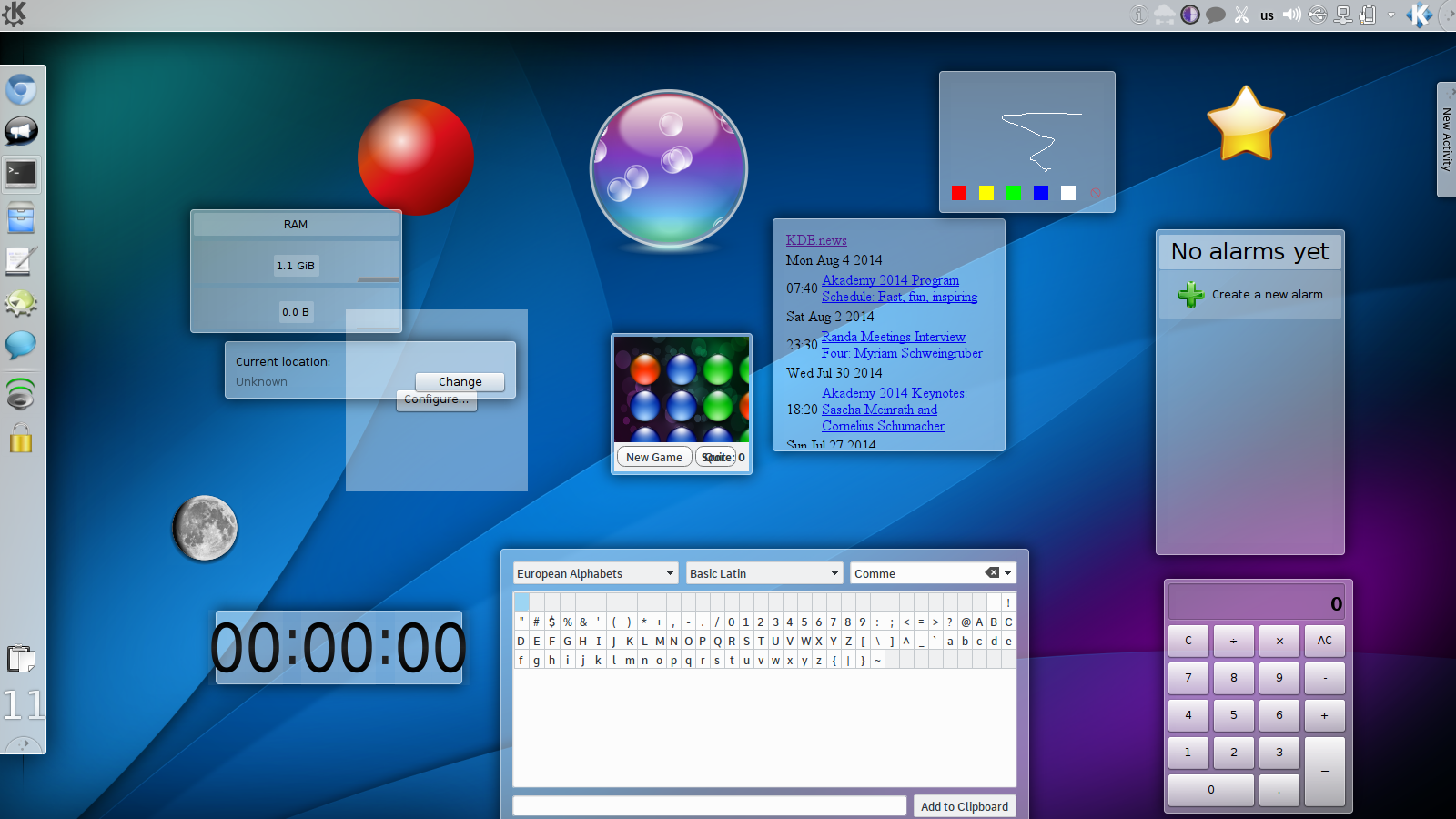 The Plasma Addons is a very mixed bunch of code, it contains some useful tools that really improve productivity such as quickshare, notes and icontasks. However, it also contains broken code, duplicates, tech demos and a range of toys and gimmicks of questionable value.
These things are fine to have these available as internet downloadable extras, but should they form part of an official addons?
It becomes a tricky question, we want to provide a quality professional experience to a user, but we also don't want to stifle developer creativity and we want to give our devs an even platform to distribute their work.
Due to the nature of the changes we made in Plasma4->Plasma5, in many cases the porting invovles a complete rewrite of the code base. It's therefore a good opportunity to give the repository a spring clean, so we only intent to port things that will be picked up by a dedicated maintainer and not port everything for the sake of porting.
Getting Involved
As each plasmoid is very standalone, it's a good opportunity to get involved in development. If you have a personal attachment to a plasmoid that you use on a regular basis, we would love people to step up to port and maintain it.
We have a tracking board here:
If you want to take any tasks, ping me (d_ed) on #plasma on Freenode or email the plasma-devel mailing list.